Sildenafil troches are medications composed in a compounding pharmacy. They are designed to deliver the active ingredient sildenafil to help combat erectile dysfunction.
Troches are lozenges similar in consistency and size to hard candy. While Viagra is swallowed, sildenafil troches are meant to dissolve in the mouth. This allows for greater drug absorption through the capillaries under our tongue and cheeks.
Because troches dissolve, sildenafil can work more effectively since it avoids the stomach and the digestive system.
The most common dosage sizes are 5mg, 10mg, and 20mg. However, troches can be made into any dosage size necessary for the individual. This allows for a smoother transition when increasing or decreasing the dosage.
Sildenafil troches must be compounded in a compounding pharmacy.
Sildenafil is the main ingredient in the popular erectile dysfunction drug Viagra. This ingredient is active in treating impotence and difficulty maintaining an erection for men. 
Sildenafil is a phosphodiesterase (PDE) inhibitor. It helps increase the blood flow in the body by easing blood vessels in the lungs. This allows for improved blood flow.
Even though blood flow is increased, sexual stimulation is still required to develop an erection while taking sildenafil. Sildenafil does not cure erectile dysfunction but instead temporarily makes it easier to develop an erection firm enough for sexual intercourse.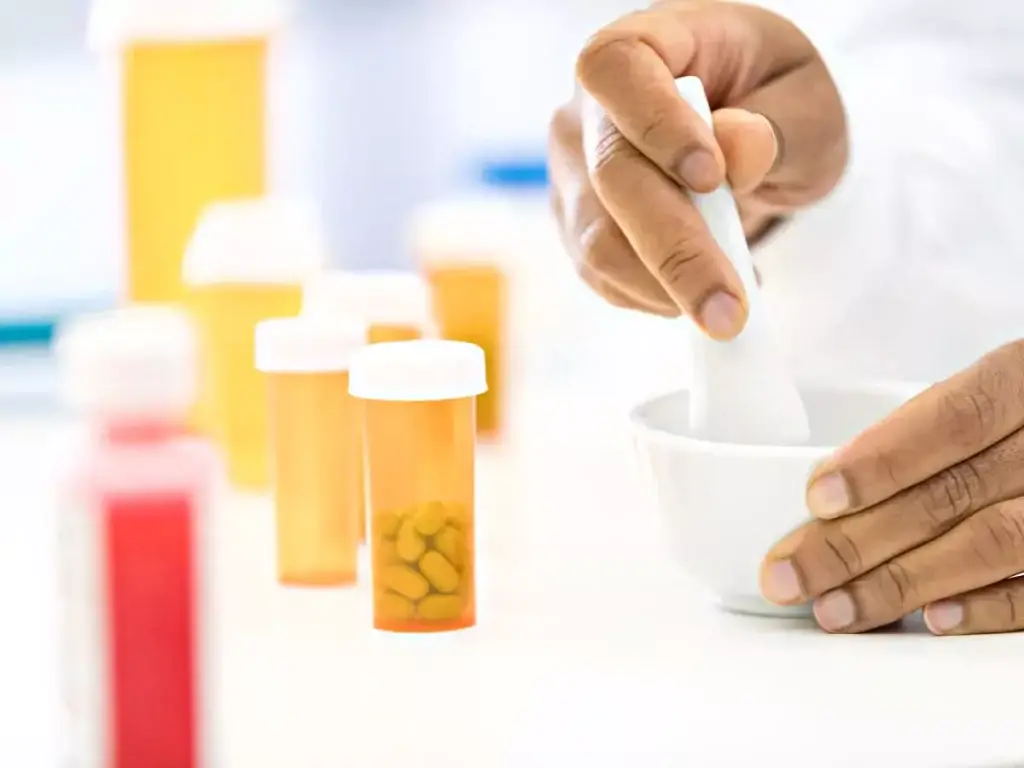 Compounding
is a science-based approach that allows clients to customize their medication in various ways.
Traditional prescriptions
 have a set number of dosage sizes and forms. They are designed for a large population and, therefore, will have 
limited options
.
A compounded medication is 
designed for the individual client
. This allows doctors to work with their patients and pharmacists to create a prescription specifically for them.
Ways to customize medications include:
Efficacy of Sildenafil Troche
Sildenafil troches are functionally the same when compared to Viagra. This is because the active ingredient (sildenafil) is present in both products.
The same benefits regarding erectile dysfunction can be expected when using a sildenafil troche.
Sildenafil and Pulmonary Arterial Hypertension
In addition to helping with erectile dysfunction, sildenafil relieves pulmonary arterial hypertension.
High blood pressure in the vessels leading to our lungs may cause problems such as shortness of breath, dizziness, and fatigue.
By relaxing these vessels and increasing blood flow, patients may experience relief from these symptoms and an improved ability to participate in physical activities.
Do I Need a Prescription for Sildenafil?
Yes. A prescription is required when filling for sildenafil.
If you are experiencing erectile dysfunction, you may consult with your physician, and they will be able to provide a prescription. You can also contact us, and we can put you in contact with a reputable physician.
Comparing Sildenafil Troches to Viagra
Sildenafil troches are an alternative to Viagra that will provide the same effect. However, there are a few benefits worth noting.
Customization

 – patients get the 

exact dosage size

 they need. Dosage changes can also be made in smaller increments. 

Dissolve vs Swallow

 – a medication that dissolves is preferential for people who may struggle with or dislike swallowing pills.

Faster Onset

 – by dissolving in the mouth, the active ingredient will enter the bloodstream quicker and take effect faster.

Affordability

 – sildenafil troches are often times more affordable than their name-brand alternatives