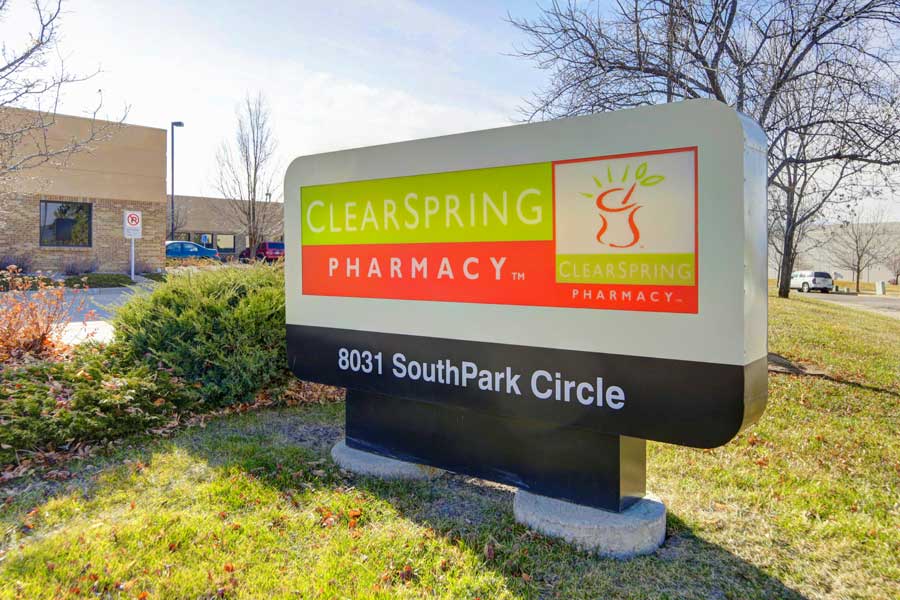 ClearSpring began with a passion for promoting personal health. With this in mind, we sought to create a pharmacy that puts the needs of clients first. We combine the tailored experience of compounding with the efficiency of a traditional pharmacy. Many people rely on their medications to live comfortable lives. ClearSpring Pharmacy makes sure that prescriptions are filled exactly to the needs of our clients. Whether that be adjusting the dosage to just the right amount or increasing medication adherence through customized packaging. Our pharmacy is sure to make your experience filling prescriptions a good one.
We provide a better prescription medication experience. Our compounding facility, long-term care department, and traditional pharmacy give our clients convenient access to the medications they need to live a quality life. We have two convenient locations in Cherry Creek and Littleton and provide prescription mailing services to Colorado and other select states in the US. Learn more about the services we provide here.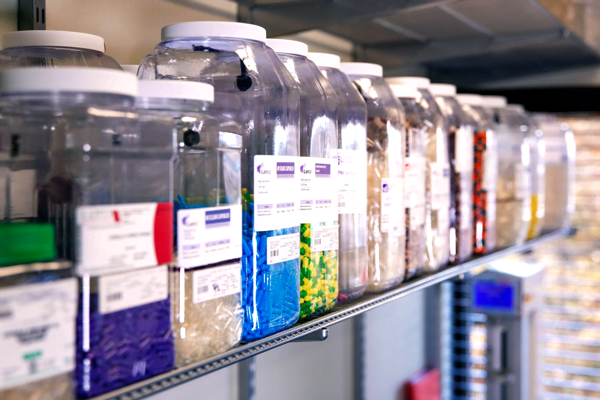 PCAB Accreditation
*Littleton Pharmacy Location only.
We are proud to announce that ClearSpring Pharmacy's Littleton location has just earned the Pharmacy Compounding Accreditation Board's (PCAB®) Seal of Accreditation for meeting and/or exceeding national quality standards for sterile and non‐sterile compounding pharmacy compounding. Our designation as a PCAB® Accredited compounding pharmacy is formal recognition that ClearSpring Pharmacy's Littleton location ranks among the best compounding pharmacies in the United States for compliance with quality standards.
The Pharmacy Compounding Accreditation Board (PCAB®) is a not-for-profit corporation formed and led by eight national pharmacy organizations that recognized the need for a national standards organization for compounding pharmacy. Together, these leading experts in the compounding pharmacy field today developed the industry principles, policies and standards for the practice of compounding pharmacy, as well as the PCAB Accreditation criteria and processes.
These standards focus on the quality and safety of compounded preparations. Examples include:
PCAB Accredited® compounding pharmacies can use only certain chemicals from highly reliable suppliers.
PCAB Accredited® compounding pharmacists and their technicians must receive regular, specialized training.
PCAB Accredited® compounding pharmacy facilities must meet design and other related standards to help ensure the area is clear and free of contamination.
PCAB Accredited® compounding pharmacies must meet or exceed USP <795> standards for non-sterile compounding and/or USP <797> standards for sterile compounding.
PCAB Accredited® compounding pharmacies agree to adhere to the PCAB® "Principles of Compounding.
Pharmacies seeking accreditation must submit documented proof that they meet PCAB® quality standards, submit their policies and procedures for regular review, and open their doors to regular physical inspections. Achieving accreditation is a strong statement of ClearSpring Pharmacy's commitment to provide high quality compounded medications for our community and documents that we meet or exceed national quality standards.
Compounding medications is an integral part of the practice of pharmacy, and with the demand of patient-specific compounded medications increasing each year, there is a need for an enhanced, profession-wide system of standards by which each compounding pharmacy can test its quality processes. While compounding pharmacy is regulated by the state, accreditation is an even more comprehensive way to ensure a compounding pharmacy is meeting the highest quality and safety standards, giving patients and prescribers a way to select a quality pharmacy.
ClearSpring Pharmacy is honored to be PCAB Accredited®. It confirms our commitment to providing safe, personalized solutions that meet the medical needs of our patients – and the needs of healthcare providers who rely on us for these specialized medicines. We believe this will further strengthen the bond of trust between our pharmacy and our patients and practitioners.