Birth Control in Colorado
In 2017, Colorado became the third state to allow community pharmacists to prescribe birth control for patients without visiting their providers. Over 20 states have already passed or are working on similar legislature.
Visiting a participating local pharmacy is a great way to receive accessible family planning information and often begin same-day contraceptive treatment at low or no cost for most patients.
The visit takes 5-20 minutes and is more in-depth and personalized than buying over-the-counter contraceptive products like condoms or Plan B.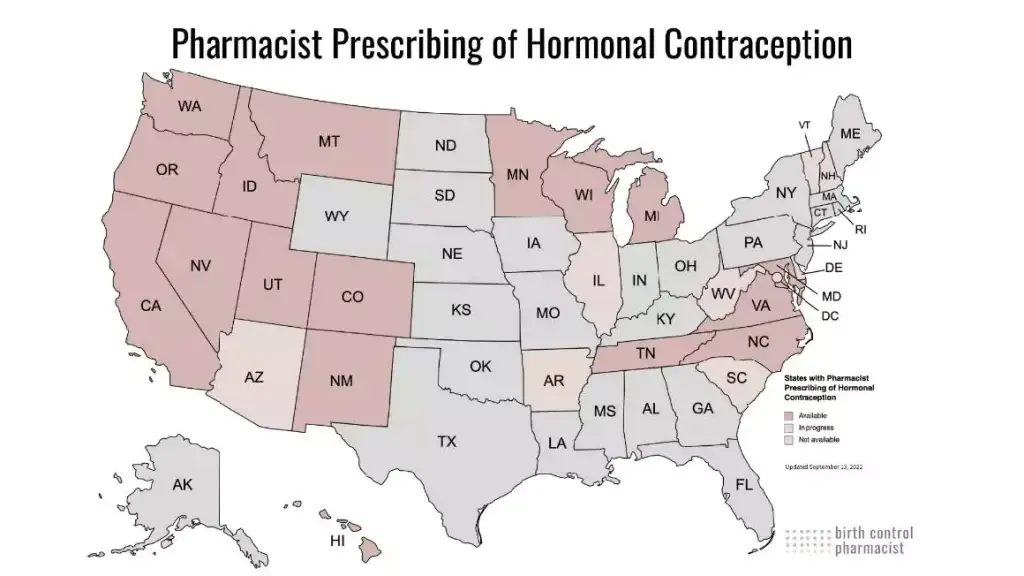 How to Get Birth Control Through a Pharmacy
Interested patients in Colorado who are at least 18 years old can fill out a self-screening risk assessment questionnaire here to determine if hormonal contraceptives suit them. After filling out the questionnaire, a few steps will be taken:
A pharmacist will review the questionnaire with the patient, measure their blood pressure, and check their health history and current medications for risk factors.

The pharmacist and patient will then work together to select a contraceptive option that fits the patient's needs and preferences.
Can Pharmacists Prescribe Birth Control?
Pharmacists in Colorado can write a prescription for up to 12 months of oral contraceptives, contraceptive patches, vaginal rings, or the monthly Depot Medroxyprogesterone Acetate (DPMA) injection.
After 12 months, if the patient has not seen their primary care provider (PCP) to renew their treatment, they can complete the risk assessment questionnaire and consult with their pharmacist again.
The pharmacist can provide up to 3 years of contraceptive prescribing services before the patient must see their PCP. This is also a way for patients taking birth control to continue their treatment before making a clinic appointment.
Allowing pharmacists to continue their patients' current therapy leading up to their next PCP visit decreases the chance of unplanned pregnancies from missed doses while waiting for refill approvals.
Some states without a statewide protocol will allow standing orders between a physician and pharmacy to prescribe a limited quantity of contraceptives to prevent missed doses.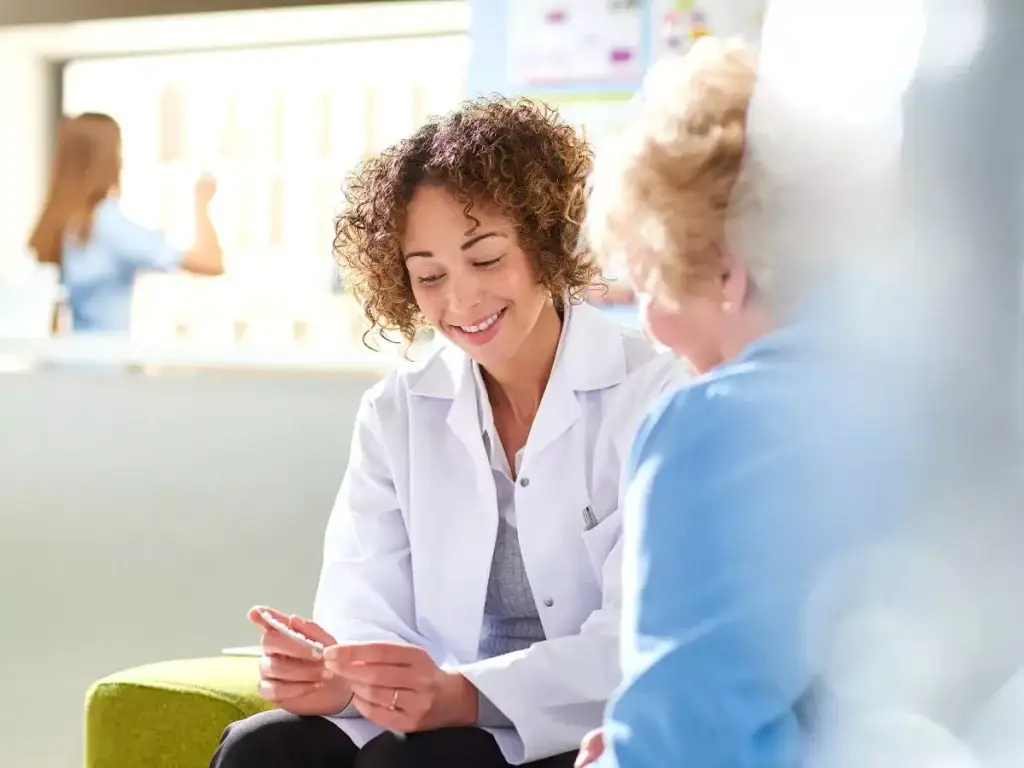 Pharmacist Screening Process
During the screening process, the pharmacist may:
Refer the patient to their provider if they are experiencing symptoms of pregnancy

Take medications or supplements that are contraindicated with hormonal contraceptives

Or have health conditions where the risks outweigh the benefits of beginning contraceptive therapy
Patients interested in long-acting reversible contraceptives like the Intrauterine device (IUD) or the implant will also be referred to their provider.
Pharmacists who provide contraceptive prescribing services must have completed an 
Accreditation Council for Pharmacy Education (ACPE)
 accredited training program and refer to the most recent United States Medical Eligibility Criteria (USMEC) guidelines for hormonal contraceptive use.
Community Pharmacies Increase Birth Control Accessibility
Pharmacists are the most accessible healthcare professionals for most people. With 9 out of 10 Americans living within 5 miles of a community pharmacy, birth control access increases significantly by passing pharmacist prescribing laws.
At Clearspring Pharmacy in Denver, CO, a consultation appointment for oral contraceptive therapy can be quickly scheduled online.
Prescribing regulations for hormonal contraceptives will vary by state. Visit your State Board of Pharmacy website to find local laws and community pharmacies near you that provide these services.